News
Protected only on paper: beneficiaries of international protection in Greece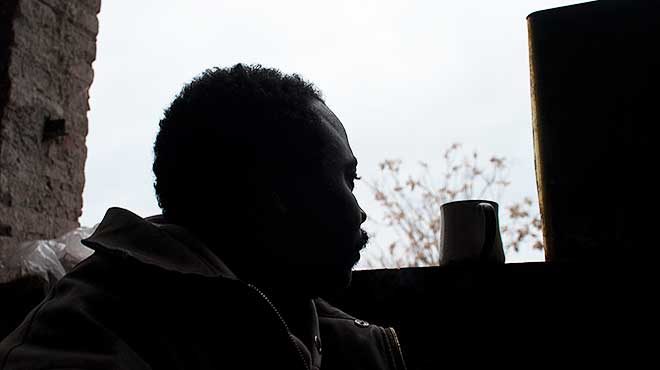 The current living conditions of beneficiaries of international protection in Greece are alarming. In a detailed legal note, PRO ASYL and the team of Refugee Support Aegean (RSA) in Greece have observed that their rights and effective protection exist only on paper.
In a legal note including a series of conducted interviews with affected refugees, the experts stress that beneficiaries of international protection receive no effective access and enjoyment of social rights in Greece.
Beneficiaries of international protection are defined as aliens or stateless persons who have been recognized as refugees or beneficiaries of subsidiary protection status. The living conditions for this group of refugees in Greece are precarious. Not only do they suffer from the lack of integration prospects into the Greek society, but they are often facing inadequate living conditions and humanitarian standards, a precarious socio-economic situation, and even have problems in securing their very existence.
Poor and inadequate housing
Many internationally protected refugees live in abandoned houses or informally rented and overcrowded apartments under deplorable conditions, in abandoned ruins in Athens, on construction sites in Thessaloniki or in empty factory halls in Patras. Some have been evicted or face eviction without alternative; others sleep on the streets or in friends' houses. Others are left to remain in the »temporary« accommodation camps or UNHCR accommodation scheme or even in the so called hotspots for several months after their recognition where they are subjected to the same inadequate conditions as the applicants for international protection.
Poor living conditions, no jobs, no prospects
As the RSA legal note shows, access to food, toilet, water, electricity, sanitary facilities and security is not always secured. Beneficiaries often suffer from the cold during the winter months or from the heat during the summer months. Many survive only by relying on the solidarity of others.
Many of the refugees are hardly making a living. As the analysis shows, most beneficiaries of international protection are jobless or have lost their job without any prospect of finding another one. Some of them work in the informal economy for very low pay, without insurance, and are in danger of being exploited.
Little or no access to information
Most of the affected refugees are not properly informed on their rights and obligations. In many cases, they face serious restrictions by law and practice to access social benefits and encounter severe difficulties in effectively accessing the health and education system.
In an official information document distributed by the Greek Asylum Service, beneficiaries of international protection are informed that the state cannot offer them shelter, nor can it guarantee social benefits or access to the labor market.
Severe consequences for the refugees
The lack of any integration scheme in Greece and the obstacles accessing social rights and the deplorable living conditions of beneficiaries of international protection impede further integration steps, such as long term residency and nationality (which require as a precondition a minimum income and social security, as well as knowledge of the Greek language and society).
For more details on the findings, read the full legal note here.
About Refugee Support Aegean
Refugee Support Aegean (RSA) is a Greek non-profit organization focusing on strategic litigations in support of refugees, monitoring human rights violations, as well as the provision of legal, social and humanitarian support in individual cases. Members of the organization are based on the islands and on the mainland and visit different parts of Greece in order to document the situation there. RSA is the implementing partner of the PRO ASYL foundation project RSPA-Refugee Support Program Aegean in Greece.
---