News
Greek Hotspots: Deaths Not to Be Forgotten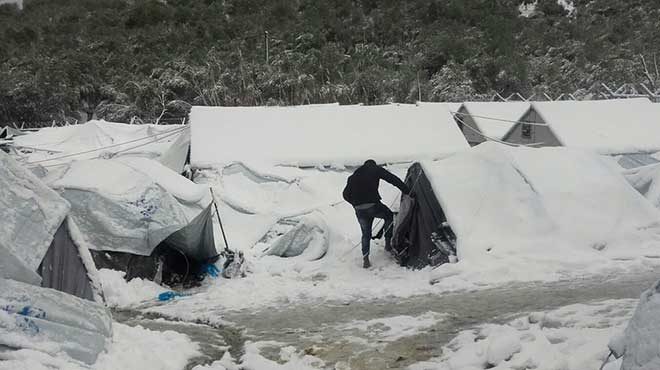 In an extensive policy paper, the team of Refugee Support Aegean (RSA) in Greece has observed that in numerous cases of refugee deaths at the hotspots on Greek islands, the Greek authorities have undertaken little or no investigation, turning the hotspots into an institutional gray zone.
Since November 2016, a number of people residing or present at hotspots in Lesvos, Chios and Samos have been seriously harmed or even killed in a series of accidents or other tragic events. Refugee Support Aegean (RSA) has researched on whether and in what way the authorities followed up such cases, identified responsibility and imposed penalties if necessary.
Focus on cases of refugee deaths in hotspots
RSA outlines several deaths of refugees in Greek hotspots that have been only poorly investigated or not investigated at all, such as the tragic death of a woman and a child killed after a portable cooking gas stove exploded inside a tent, setting on fire parts of the Moria hotspot on the island of Lesvos or several deaths due to winterization failures on the islands of Lesvos and Samos in January 2017.
Poor investigation of fatal incidents
The report shows that the Greek authorities are incapable of following up these and other fatal incidents at hotspots on the Greek islands. In most instances, investigations have been pending for a long period of time or have simply ground to a halt due to administrative red tape, acute lack of political will and a complicated bureaucratic environment that hampers the authorities' ability to instigate such inquiries.
EU's lack of responsibility
The presence or involvement of EU authorities on the ground has not helped to improve the conditions for the refugees kept in the hotspots. The report identifies serious handicaps regarding evaluation and planning in relation with security and safety, as well as the absence of standard operation procedures for long periods of time.
Conditions remain hazardous
Refugee Support Aegean (RSA) is a non-profit organisation in support of refugees. The RSA team in Athens, on Lesbos and Chios monitors human rights violations and offers legal aid and social support for asylum seekers and refugees. RSA is the implementing partner of the Foundation PRO ASYL project RSPA (Refugee Support Program Aegean).
---