News
EU summit: plans to contain refugee movements must be stopped!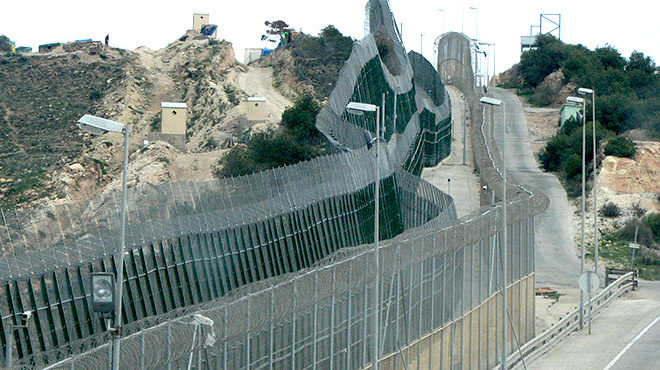 Today the European heads of state or government are meeting in Brussels. Besides the Brexit, new plans for outsourcing border controls into countries of origin and transit are on the agenda. PRO ASYL, medico international and Bread for the World present a position paper: a plea for refugee policy that is humane and expresses solidarity.
New cooperation to repel refugees
According to the draft conclusions of the European Council, third countries will be forced to stop migration to Europe and to readmit protection seekers. In regard to the so-called "effective incentives" it says openly: "To remain partners of the EU, third countries must also cooperate on readmission and return." The pressure on countries of origin and transit is being increased further with the newly planned "Partnership Framework". The relevant draft was published by the EU Commission on June 7th 2016.
Asylum is to become unattainable
By cooperating with countries like Eritrea, Somalia, Libya and the Sudan, the EU turns its back on the protection of refugees. This causes a chain reaction. Asylum in Europe is to become unattainable for asylum seekers. Especially from countries like Eritrea and Somalia, persons with a great need for protection are fleeing to Europe. In cooperating with countries like Sudan, Libya and others the EU also takes responsibility for serious human rights violations that take place there.
According to the motto "out of sight, out of mind" Europe's policy aims to turn refugees and the real causes for flight invisible.
No cooperation with Libya!
PRO ASYL rejects the expansion of military operations in the Mediterranean, which are to include the German military. It can be suspected that the cooperation with Libya's coast guard is to serve the purpose of pulling refugees back to Libya. The German military is to assist, knowing that this will lead to new human rights violations against refugees.
According to reports from Amnesty International, protection seekers in Libya are being arrested arbitrarily, disregarding their human rights. Refugees are being mistreated and tortured, several detention centers are being controlled by militias. In their response (BT Drucksache 18/8593) to an inquiry by the leftist party "Die Linke" the German government itself declared that the conditions of refugees and migrants in Libyan detention centers are very bad (question 21, c page 11).
Stop the EU-Turkey deal!
Following the draft resolution at hand, reports by human rights organizations regarding human rights violations aimed at protection applicants in Turkey are simply being ignored. PRO ASYL again calls on the European Council, based on the first practical experiences, to stop deportations to Turkey. Contrary to the promises, hundreds have been arrested violating their human rights in Turkey. Utilizing the threat of prolonged incarceration, asylum seekers have been forced to agree to their supposedly voluntary emigration.
Out of sight, out of mind
PRO ASYL, together with Bread for the World and medico international, has again and again vehemently criticized the European policy of externalizing border controls: it leads to serious violations of human rights of protection seekers and migrants. The organizations affirm in a joint position paper: the repressive defensive attitude towards refugees is unacceptable from a human rights perspective. According to the motto "out of sight, out of mind" Europe's policy of externalization aims to conceal refugees, migrants, the rights violations committed against them and the real causes of flight and displacement.
---