News
Observations on the EU-Turkey Deal: is there really effective access to asylum in Turkey?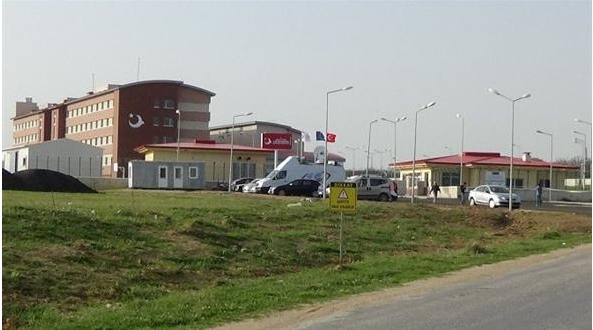 Since 4 April, protection seekers are returned from Greece to Turkey, presuming they would have access to protection there. Our partner organization Mülteci-DER follows the developments closely. Their report "Observations on the Situation of Refugees in Turkey" gives a detailed account of the reality on the ground.
Until the end of April, 375 persons have been returned from the Greek islands to Turkey under the EU-Turkey Deal. Officials from both sides have repeatedly assured that protection seekers would still have the possibility to have their cases assessed on an individual basis in Greece, and that, if they were returned to Turkey, they would have effective access to asylum there. However, already on 4 April, 13 protection seekers from Afghanistan and the Congo have been deported without any chance to make their asylum claims heard in Greece.
PRO ASYL is supporting particularly vulnerable refugees in Greece and Turkey with legal aid, cooperating with competent lawyers and organizations from Greece and Turkey with its Refugee Support Program in the Aegean (RSPA). The observations of Mülteci-DER made in this context show a different picture:
Limited access to temporary protection for Syrian refugees (from page 1)
Given the high numbers of Syrian protection seekers in Turkey and the introduction of new procedures at the authorities responsible for registration, the time needed to get registered for Syrian refugees has increased significantly. At the moment, it takes several months for Syrian protection seekers to get registered.
At the same time, several registration centers – for example in Izmir – were closed down, further aggravating the bottleneck-situation. Mülteci-Der was informed by a number of people who wanted to register for Temporary Protection (TP), that they had approached the authorities several times to get an appointment without success, which made some of them to give up trying, despite the risks involved.
Syrians returned from the Aegean Islands to Turkey do not have a guarantee to (re-)access TP and "there is no clarification as to what will happen to those who will not be granted Temporary Protection" after being readmitted from the Aegean islands" (page 6).
No effective access to procedures for Non-Syrian detainees (from page 8)
All non-Syrian returnees from the Greek islands since 4 April have been detained in a detention center in Kirklareli. There, it is practically impossible for them to gain access to an asylum procedure:
"Despite (…) safeguards in the law, in practice it is rather difficult for persons in detention to get access and enjoy their rights, including access to asylum. This is because:
1) They need to submit their asylum claims in person. This means that even if a person in need of international protection has a lawyer, the lawyer cannot make the asylum application on his/her behalf.
2) They need to submit their asylum claim in a written form, but their access to pen and paper is mostly impossible. Quite a lot of people are known by Mülteci-Der to have had their requests from the officers at removal centers for pen and paper denied and consequently, because they could not submit an asylum petition, to have been deported.
3) They are not properly informed about their rights, so many do not know that they could apply for asylum from detention and that they could ask for free legal aid which is necessary to appeal against detention, rejection and deportation orders.
4) In some cases detainees were intentionally misinformed that, if they were to apply for asylum, they would be detained for months. This in many cases discouraged people from asking for access to asylum.
5) Access to free legal aid is not automatic and detainees are not informed properly. It is very rare for detainees to know about their right to legal aid and how to access it."
Mülteci-DER has also registered a number of severe rights violations against protection seekers in detention which are described in detail in the observations.
Fear of "voluntary" returns and deportations
From the beginning, Turkish officials had declared that non-Syrian returnees under the EU-Turkey Deal were to be deported back to their countries of origin. Given the impossibility to access a fair asylum procedure, this places protection seekers under severe risk of being returned without ever having had the chance to make their claims to protection heard. It is well documented that Turkey has deported persons to Iran, Iraq and Afghanistan.
But not even Syrian refugees can be free of fear. As Mülteci-DER details from page 2 on, there have been troubling cases of so-called "voluntary" returns to Syria, where Syrian refugees had been placed under arbitrary detention with the only choice to stay detained indefinitely or to return to Syria.
Has Europe abolished the individual right to asylum?
When protection seekers who reach Europe never get a chance to apply for asylum, it becomes questionable whether an individual right to asylum in Europe still exists. Evidence like Mülteci-DER's "Observations on the Situation of Refugees in Turkey" clearly show that Europe cannot simply trust so-called "safe-third countries" to relieve it of its responsibility for refugee protection.
---