News
In Italy Refugees Live in Homelessness and Squalor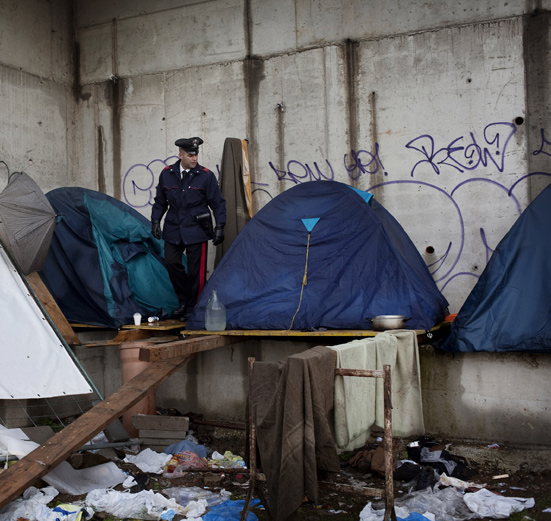 Refugees in Italy – both asylum seekers, as well as those who already have obtained a protection status – live largely in absolute misery and homelessness.
Most of them are ejected from the Italian basic accommodation system for asylum seekers after a maximum of six months and end up without any assistance to speak of. 
The state of affairs is documented in Pro Asyl's February 2011 report "Zur Situation von Flüchtlingen in Italien"  of which an English translation is now available. The authors, Maria Bethke and Dominik Bender, investigated the conditions in the fall of last year, in particular those in Rome.
They spoke with refugees living in abandoned buildings and in vacant lots on the outskirts of the city, as well as with representatives of UNHCR, churches, and NGOs.  Their conclusion: the conditions are for the most part unfit for human beings.  This is also true for many people who were granted some form of protection status and right of residence by the Italian authorities.
The places available in the reception system for such people are so scarce that they are generally left to fend for themselves.  Without a claim to housing or the security of a minimum subsistence level, they find themselves back in a struggle for survival over many years.
Report "The Living Conditions of Refugees in Italy"
---