News
Farmakonisi case: Syrian refugee and survivor discharged by court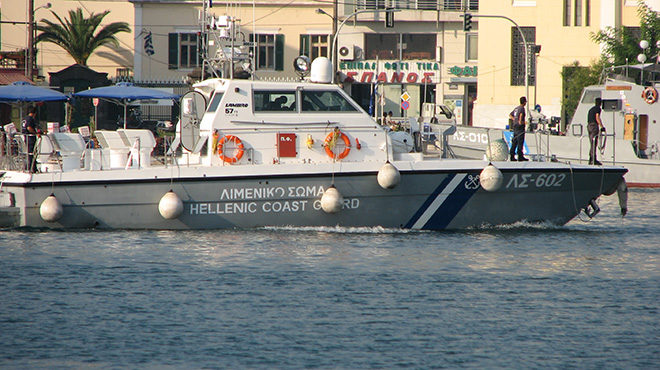 According to the Court's reasoning that will be published soon, the deaths in the Farmakonisi case were caused due to the intervention of the Greek coastguard authorities as the boat carrying the refugees was towed by the coastguard vessel. A young Syrian refugee and the 16th survivor of the deadly boat accident was acquitted of any responsibility.
The Felony Appeal Court of Dodecanese in Rhodes decided yesterday that the young Syrian initially sentenced to 25 years imprisonment in the Farmakonisi case was not guilty of the deaths of the refugees as he initially was charged of having been in command of the boat sailing towards Greece.
Refugee discharged from accussal
The Court came to the conclusion that the deaths were caused after the intervention of the Greek coastguard authorities while the boat carrying the refugees was towed by the coastguard vessel. Consequently, no person on the boat could have prevented the deadly outcome. The Court adapted the sentence of the young Syrian to ten years of imprisonment and according to the Code of Penal Procedure he will be released soon.
Court overrules first-instance judgement
The first judgment for the then 21-year-old refugee from Syria found him guilty being the captain of the boat and sentenced him to 145 years and 3 months as well as to a fine of 570.500 euro. He has been imprisoned ever since.
He has repeatedly rejected the charge that he was steering the migrant-carrying vessel, claiming to have been a refugee himself but his claim has been rejected from the Court.
On 20th of January 2014, eight children and three women from Afghanistan lost their lives when their vessel sank near the Greek island of Farmakonisi. The sixteen survivors claim they were improperly towed at great speed by the Greek Coast Guard back towards Turkey when their vessel capsized, leading to death eleven people during an illegal push-back operation.
PRO ASYL provides support
PRO ASYL supported this case since the beginning of the tragic incident providing exclusively the cost for both legal and humanitarian aid. Also, several actions were taken in cooperation with other Greek human rights organizations (Greek Council for Refugees, the Lawyers' Group for the rights of Refugees and Immigrants, the Greek Union of Human Rights and the Network of Social Support of Refugees and Immigrants).
---