News
41 Syrian refugees trapped at Moroccan-Algerian border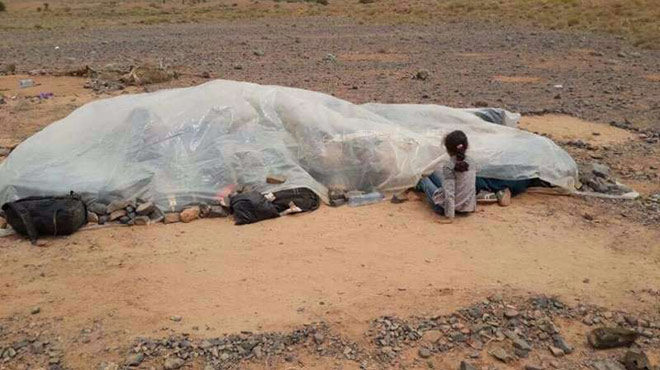 Since 18 April, 41 Syrian refugees including women and children are stuck at the Algerian-Moroccan border – without access to health care, food or sufficient drinking water. Humanitarian support for the refugees and access to their right to protection is urgently needed. UNHCR has to get access to the protection seekers without delay.
No access to protection for Syrian refugees
As a result of the militarized closure of the border between Morocco and Algeria,  41 Syrian refugees are stuck in the desert since one month in the desert borderland between the two countries. Moroccan authorities announced to allow access to their territory to 9 persons because they had family members living in the country. For the others, neither Algeria or will allow them to enter their territory. Until now, the High Commissioner for Refugees (UNHCR) has been denied access to these people. EuroMed Rights has sent a request to the UN Special Rapporteur on the human rights of migrants on 11 May 2017 calling for his urgent intervention to Algiers and Rabat.
Stuck in the desert under alarming conditions
Among the protection seekers are a pregnant woman and a child suffering from cancer, there have also been cases of diarrhea and scabies. The group is exposed to alarming conditions: They lack supply of food and drinking water, the tents are in poor conditions, the people are exposed to harsh weather conditions and left without protection.
Urgent request for help!
It is a matter of urgency that Moroccan and Algerian authorities immediately guarantee access to their territories for the stranded persons, to provide them with humanitarian aid and to allow them to immediately contact UNHCR in order to get access to a proper asylum procedure. For those who have family members in Morocco, Algeria or other third countries – some have family relations to Germany and Sweden – their right to family reunification has to be examined and guaranteed.
---